Please Wait & Click Continue Button to continue
Latest Post
Multiband Bitx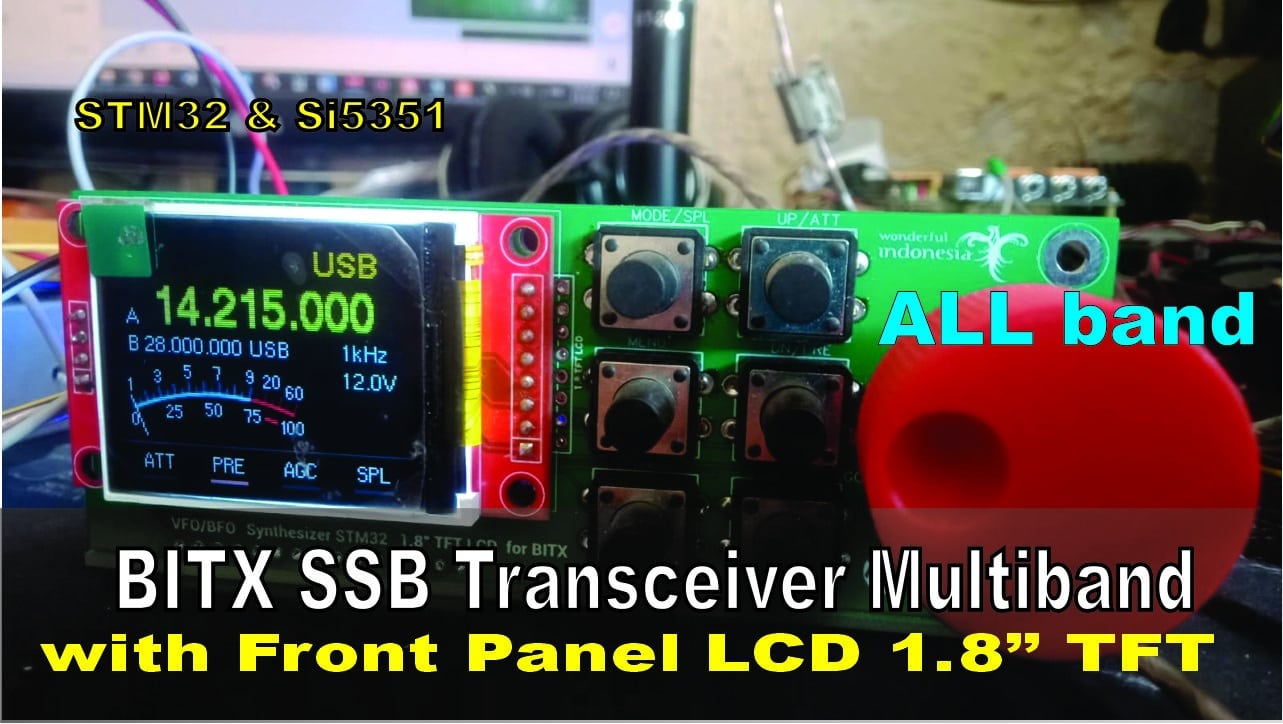 Currently the Bitx Transceiver is very popular among homebrewers, there are lots of new models that are modified and have better quality than the original version. But sometimes the modification is only on 1 band or 2 bands (spectra bitx, Bixen Bitx, CBtix, Mitrix, Threeje, and others).
The original BITX was published on the Internet in the year 2003 (Ashhar Farhan, VU2ESE). In the last 13 years, it has grown to become one of the most popular rigs among radio amateurs around the world. The BITX40 board is this very classic now available as a fully tested board that is easy to hookup, modify and operate. You can read the original article that described the BITX at http://phonestack.com/farhan/bitx.html.
Bitx Multiband with combining a vfo/bfo si5351 STM32F103C8T6 and bpf in one pcb board. In the layout design I also insert the ADE-1 Mixer, so you can test it so that the results can be maximized.
What's special about this version of the BITX?:
using easily available components (smd and normal part)
works on frequency 1.8 – 30 Mhz, including frequency radio CB
Simple to build and align
Minimal controls with Display TFT 1.8 inch
Based on STM32F103C8T6 controller and a Si5351 for all local oscillators
Support Cat system add Usb to TTL.
with fixed inductor (no tune).
good sound only with condenser microphone
include LPF Controller for Linear Power Amplifier