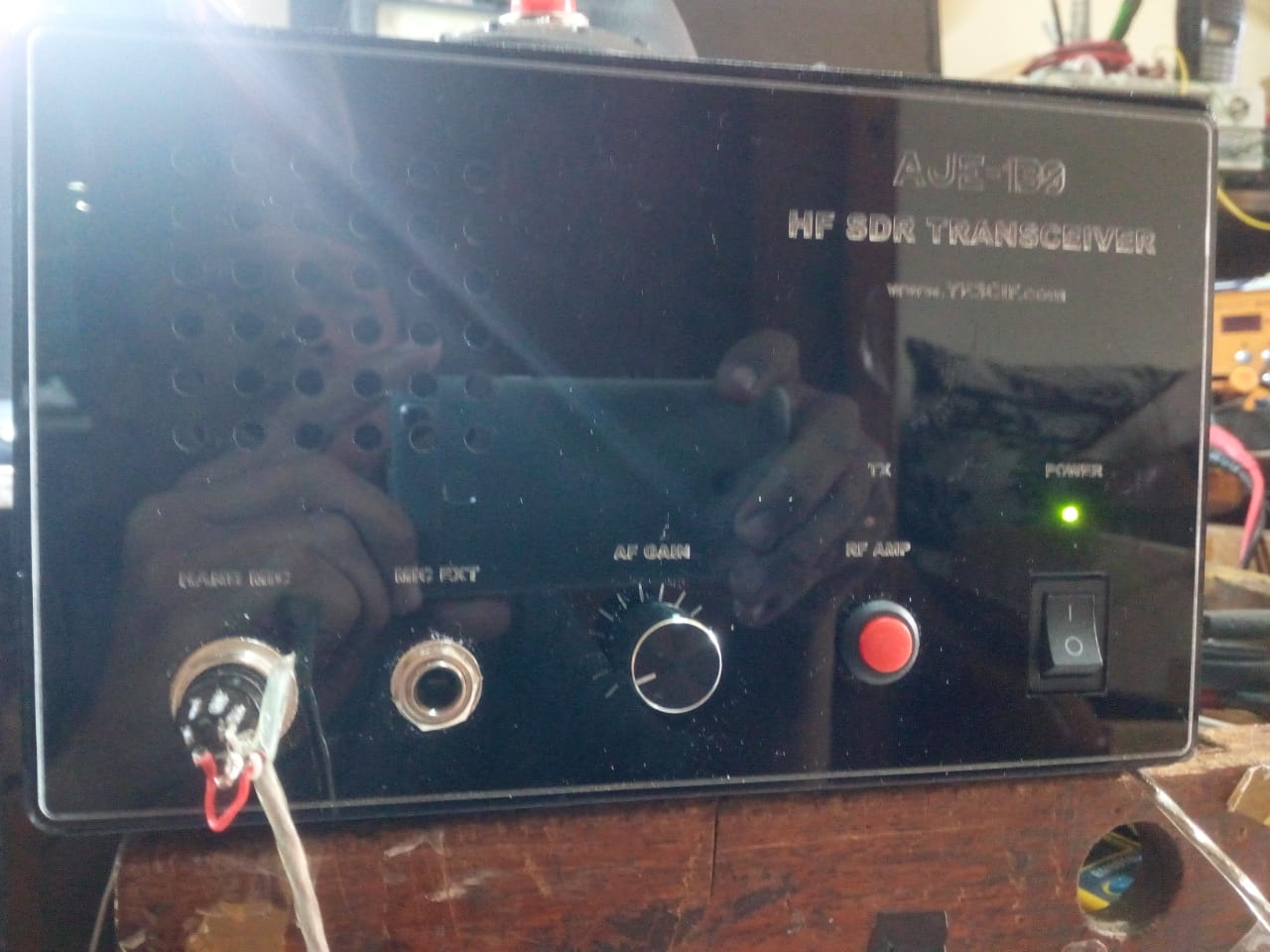 Apasih bedanya Lmr Sdr versi 1.3 dengan 1.1 ? Nah pertanyaan ini sering disampaikan ke saya oleh teman-teman kok sekarang ada yang versi 1.3. Sebenarnya bedanya cuma di Usb Synthesizer nya saja , yang lama pakai Arduino Nano yang sekarang pakai Bluepill STM32, untuk bagian lain masih tidak berubah. Dari beberapa experiment, terbukti bahwa penggunaan Usb Synthesizer ini lebih stabil dan minim noise , dibanding versi sebelumnya yang menggunakan Arduino Nano. Kelebihan lain ialah masalah koneksi , tidak lagi menggunakan Cat namun menggunakan USB adapter, mirip seperti modul QRP2000 yang menggunakan Si570. Sehingga Cat bisa dipakai untuk Software yang lain. Untuk versi 1.3 ini tidak menggunakan Display.
OK , langsung saja kita ke Setup PowerSDR untuk LMR SDR Transceiver versi 1.3 with Bluepill. Disini saya hanya memberikan cara setup saja , bukan merakit. .
Caranya sebagai berikut
Download dulu file Sdr1kUsb.dll disini . Untuk software PowerSDR disarankan menggunaka V 2.8.0.169 bisa download disini
Colokkan STM32 dengan usb ke PC , biasanya akan otomatis menginstal Drivernya sebagai USB input deviceJika ternyata gagal install drivernya , anda bisa download flasher stm32 lalu install.
Hasil downlod Sdr1kUsb.dll silakan anda letakkan pada folder instalasi PowerSDR ( Copas ) biasanya di Disk C: > Program Files > FlexRadio Systems > PowerSDR 2.8.0
Buka PowerSDR dan masuk ke menu Setup > General ,Usb adafter harus di centang dan silakan isi Parameter seperti gambarJika Usb di centang tidak mau berarti ada yang salah pada koneksi STM32 nya , atau salah meletakkan file sdr1kUsb . Untuk Calibrasi frequency cukup mudah , hanya merubah angka pada Clock Offset lalu kilk apply.
Sampai di sini Setup PowerSDR untuk LMR SDR Transceiver versi 1.3 with Bluepill sudah selesai , untuk yang lain tidak berbeda dari sebelumnya , dan siap di gunakan.
Terimakasih
Salam de YE3CIF
Source :